The Bessineau Vineyards are divided into two properties:

-The Château Côte Montpezat in BELVES DE CASTILLON was acquired in 1989.
Bought back in 1989, the Château Côte Montpezat is situated in Belvès de Castillon on the appellation of controlled origin Côtes de Castillon.
The legend tells that those who listen closely to the well of Château Côte Montpezat, can hear the pilgrims of Saint Jacques de Compostelle who, when crossing these lands used to drink here… The old quarters dating from the XVIIth century were used by pilgrims during their famous walk.
Grape variety
Usally aged from 27 to 30 years, on a clay and limestone earth and fully exposed to the southern sun, the vineyard is 30 hectares in size and is composed of a 70 % Merlot variety, 20 % Cabernet Franc and 10 % Cabernet Sauvignon. 40 Kms to the East of Bordeaux, in the prolonged area of the appellation Saint-Emilion. Here one will find the appellations Puisseguin Saint-Emilion and Côtes de Castillon. It is on this limestone and clay earth that are born the great wines we provide.
-The Château Haut-Bernat in PUISSEGUIN since 1991.
Bought in 1991, this little vineyard of 6 hectares has just been through a complete renovation.
It is the 2000 vintage that we have inaugurated in the new winery, where we mature and stock the wine. The combination of the homogeneity of the terroir and the ideal grape variety, associated with the most modern wine making techniques, allow us to produce stunning rich and complex wines.
Grape variety
Planted on a clay, limestone and sandy plateau, the six hectares are dominated by Merlot from the Chatea Haut-Bernat, and they have an average age of 25 years.
Thanks to exceptionnal terroir and a dynamic development that combines modernism and tradition, the Bessineau vineyards will offer you quality wine.
Discover the team:

Our team is composed of individuals that are far more than professionnal, we share the same values of culture and tradition.

Delphine TOULLEC
Since 1995, she has been centralizing the different aspects of the business: Commercial, administrative, management and human ressources.
Pierre Bessineau
Commercial assistant.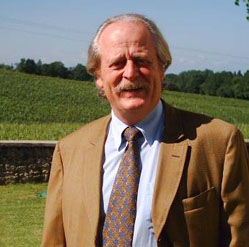 Discover the owner:
Dominique Bessineau, a passionate man.
In love with the earth and the Bordelais vineyards, it's in 1989 that this man from Calais accomplished his dream : to invest in the wine domain. The adventure starts as soon as the Castillon earth is ready thanks to the cote Montpezat chateau being bought. In 1991, the Bessineau vineyards were getting bigger thanks to the Château Haut-Bernat in Puisseguin.
A welcoming and passionate man, Dominique Bessineau believed in the richness of the terroir and in the generosity of nature. His interests go far beyond his wines, in art as well as fine cuisine, as an epicurien would. His wish is to preserve the essential qualities of the wine : its authenticity, seduction, and especially making wine an eternal moment of pleasure and sharing.