April 2008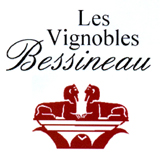 Like every year, April start the Merchants' wine tasting. Wine experts will let you taste the latest vintage products , 2007, as well as merchants and wine journalists. Wine Merchants are necessary play an important role here as the wines are constantly being produced, as for the reds, they will only be bottled up next year.
today, we received the remarks of a famous English wine critic,  Jancis Robinson, who tried our new white wine (one of the rare few in the Côtes de Castillon area). She graded it 15.5+and classed it in the 44 best Bordeaux white wines.
ROBERT PARKER  WINE NOTE- 21/04/06
87-89 was the grade Mr Robert PARKER gave our chateau Cote Montpezat 2005.
"Another sleeper of the vintage, this deep ruby/purple-colored wine processes sweet floral, cranberry and blackberry notes along with a hint of cold steel. Medium-bodied, ripe and forward, with loads of fruit, glycerin and soft tannin, it should be consumed during its first 7-8 years of life."
OUR WINE REWARDS AT THE CHINESE WINE COMPETITION

Our wines were rewarded at the Shanghai Wines and spirits competition in China.
TWO silver MEDALS, One for the 2001 vintage of the CHATEAU COTE MONTPEZAT, and one for the 2000 Vintage of CHATEAU HAUT BERNAT.